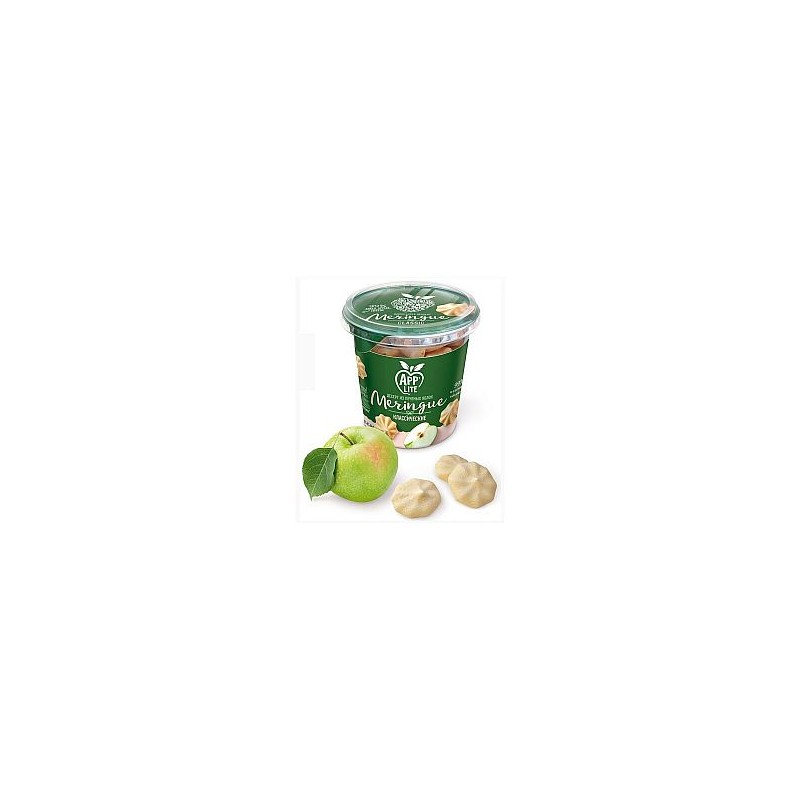  
Apple meringue "Belevskaya "Classic" without added sugar 35g

Delivery policy
baked apple dessert

PRODUCTS OF VEGETABLES, FRUITS, NUTS OR OTHER PLANT PARTS

Ingredients: apples, egg white.

Nutritional value (average values ​​*) per 100g of the product, g: proteins - 7.5; carbohydrates - 84.0.
Energy value (average*) per 100g of product: 1560 kJ/370 kcal.

Contraindicated in case of individual intolerance to egg white.

Contains naturally occurring sugars

Storage conditions: store at a temperature not exceeding 25 ° C and relative humidity not more than 75%. It is not allowed to store together with products with a specific smell.

The novelty is a wonderful alternative to snacks containing dyes, preservatives and sugar. Each package of dessert contains traditions and unique recipes passed down from generation to generation. Delicate and fragrant delicacy, melting in your mouth, will appeal to the whole family! The principles that we adhered to when creating the delicacy: environmental friendliness, naturalness and usefulness. We paid special attention to the composition of the air novelty: it includes apples, assorted berries and egg white. Meringue does not contain sugar, so it is perfect as a light snack not only for adults, but also for small children. As you know, natural apples are highly valued for their benefits by doctors and nutritionists around the world. Apples contain vitamins A, C, B1, B2 and E, as well as magnesium, phosphorus, iodine, iron, selenium, potassium, calcium and zinc. Together, these elements give strength, help to cope with stress, improve brain performance and strengthen the cardiovascular system.
4 other products in the same category: