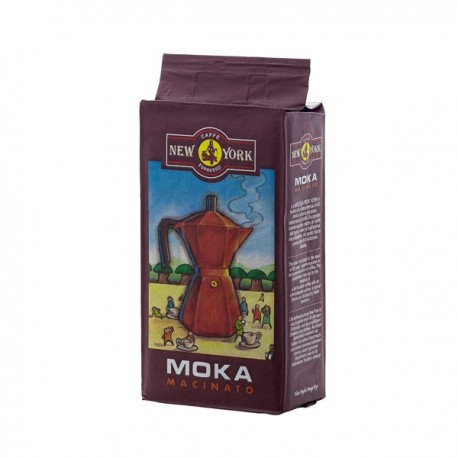  
Ground coffee New York Macinato Moka 250g
95 % Arabica and 5 % Jamaica Blue Mountain (most expensive coffee in the world)

Delivery policy
NEW YORK Espresso Italiano is a 100% Arabica blend. 95% of this mixture is arabica beans from Latin America, 5% Jamaica Blue Mountain (the most expensive coffee in the world).
Slowly, medium roasted coffee. Delicate with a subtle chocolate flavor with walnuts. Expressive crema.
New York is a higher degree of Espresso.
Caffeine content - Medium
Coffee best prepared in the Moka.
4 other products in the same category: