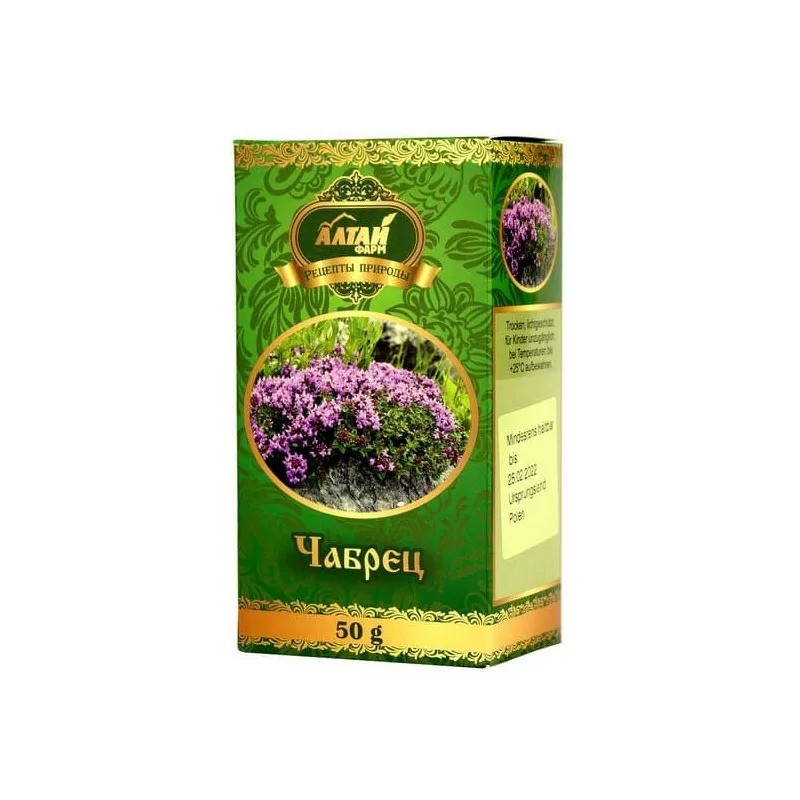  
Thyme 50g Aveo

Delivery policy
Herbs are hand-picked and manually processed, ensuring maximum purity of the product.
These are pure herbs with no additives.

Country of origin : Russia

Brand : Altai

Weight : 50 gr.

Packing: carton

Storage: Store in a dark and dry place

Application: Pour 2 cups of boiling water over 1/2 tablespoon, let stand for 5 minutes, strain.
4 other products in the same category: