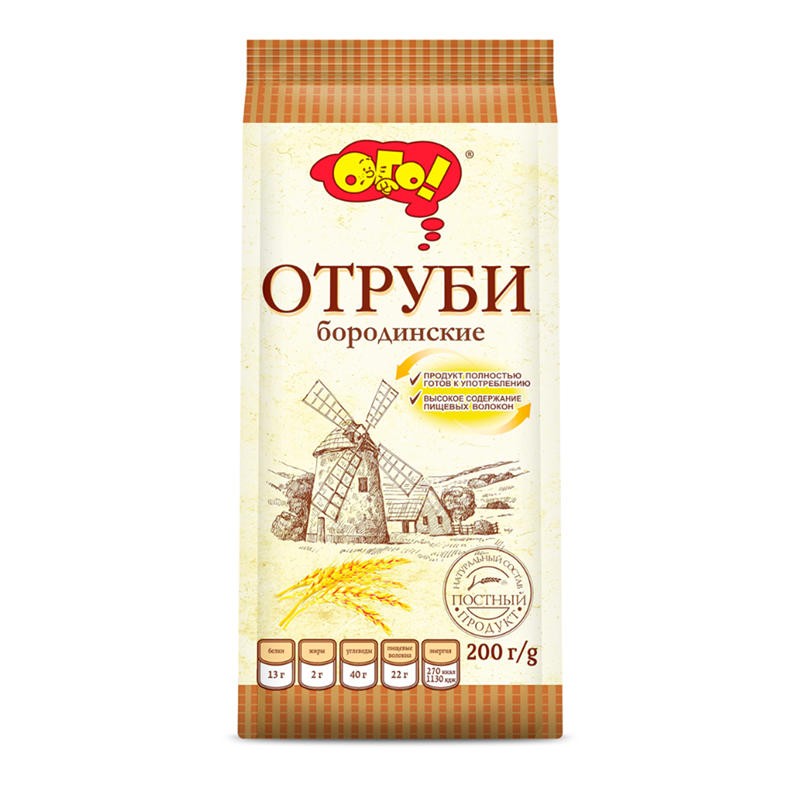  
Extruded rye bran "ОГО! Бородинские" 200g

Delivery policy
Extruded rye bran "Borodinsky" is a product made on the basis of rye bran and peeled rye flour, which are distinguished by a high content of dietary fiber, contain B vitamins, macro- and microelements. Rye malt is rich in various minerals (magnesium, calcium, selenium, phosphorus, etc.) and vitamins E, A and group B, which have a general strengthening effect on the body. Regular consumption of bran contributes to the removal of toxins, cholesterol from the body and thus protects a person from the harmful effects of the environment and the development of cardiovascular diseases. Due to the fact that bran has the ability to suppress appetite and improve metabolism, their use is recommended for overweight people.
Ingredients: rye bran, peeled rye flour, 2nd grade baking wheat flour, fermented rye malt, edible salt, coriander.
Energy value: 270 kcal.
Manufacturer:

ООО «РК ЕвроПрестиж»

Brand:

ОГО!

Country:

Russia
4 other products in the same category: