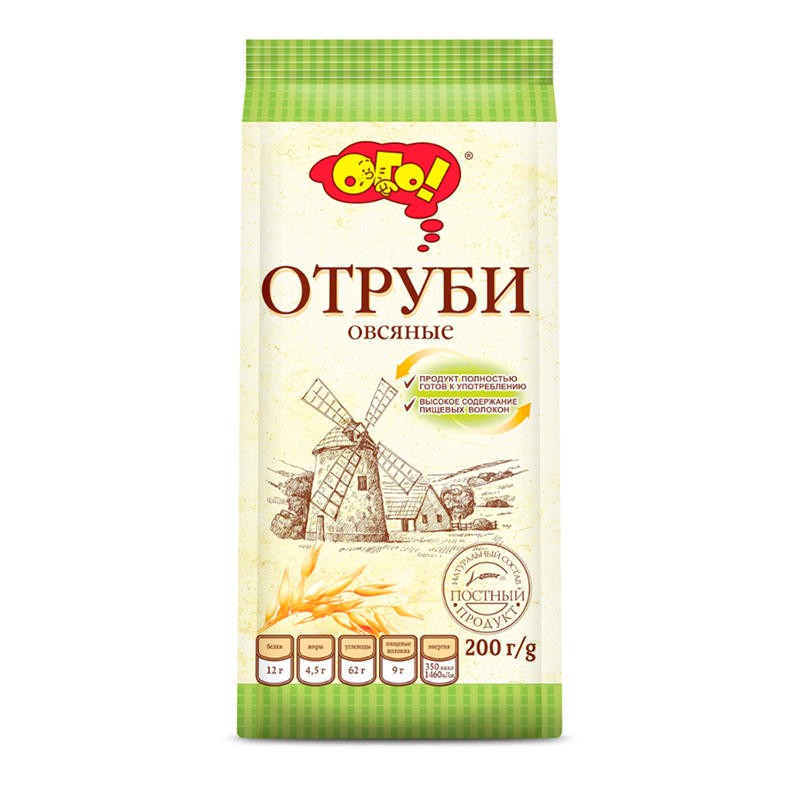  
Extruded oatmeal bran "ОГО!" 200g

Delivery policy
Extruded oat bran is a product made on the basis of oat bran, which is characterized by a high content of dietary fiber, contains B vitamins, macro- and microelements. Oat bran dietary fiber contains soluble dietary fiber beta-glucan, which gives the bran special beneficial and healing properties. The use of bran normalizes the work of the digestive tract, improves the intestinal microflora. Oat bran is an excellent prebiotic. Dietary fibers of oats, including soluble ones, help lower blood cholesterol levels, lower the glycemic index, and this is very important for diabetes and a tendency to it. Due to the fact that bran has the ability to suppress appetite and improve metabolism, their use is recommended for people suffering from overweight.
The product is ready to use.
Ingredients: oat bran, rice flour, table salt.
Energy value: 350 kcal.
Manufacturer:

ООО «РК ЕвроПрестиж»

Brand:

ОГО!

Country:

Russia
4 other products in the same category: