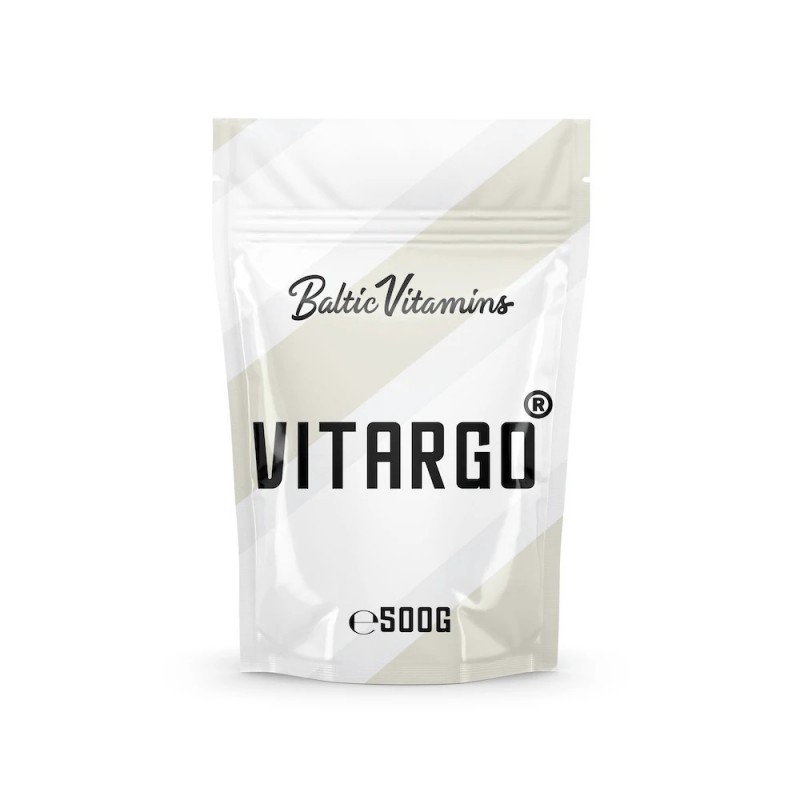  
VitarGo® (500 g)
VitarGo® - a revolutionary carbohydrate energy source!

Delivery policy
VitarGo ® is a carbohydrate with a wide range of applications. It is an extremely popular product not only among professional bodybuilders, athletes, Olympians, but also for people who are trying to improve their performance and overall well-being.
What does VitarGo ® differs from conventional carbohydrates?
It is the only fractionated amylopectin carbohydrate supplement that

helps replenish muscle glycogen much faster,

compared to maltodextrin, sugar or other fast carbohydrates.

It does not impede digestion

and thus

does not contribute to digestive problems

.

It is suitable for use before exercise, during exercise, but also as a recovery drink after exercise.

It is sugar-free!
BalticVitamin VitarGo®:
A unique carbohydrate
Especially suitable for high-intensity workouts
The fastest "fuel" for muscles
100% SUGAR and FAT FREE
Fast digestibility and absorption
Gluten, preservative and GMO free
Suitable for both vegans and vegetarians
Ingredients: Amylopectin corn starch VitarGo®.
Use for carbohydrate replenishment, especially during exercise. Usually 30 g per serving. Mix the recommended dose in approximately 400 ml of cold water.
Nutrition:
Energy: 1593 kJ / 374 kcal, Protein 0,3 g, Carbohydrate 93 g (of which sugars: 0 g), Fat 0,1 g (of which saturates: 0 g), Salt 0,10 g.
4 other products in the same category: