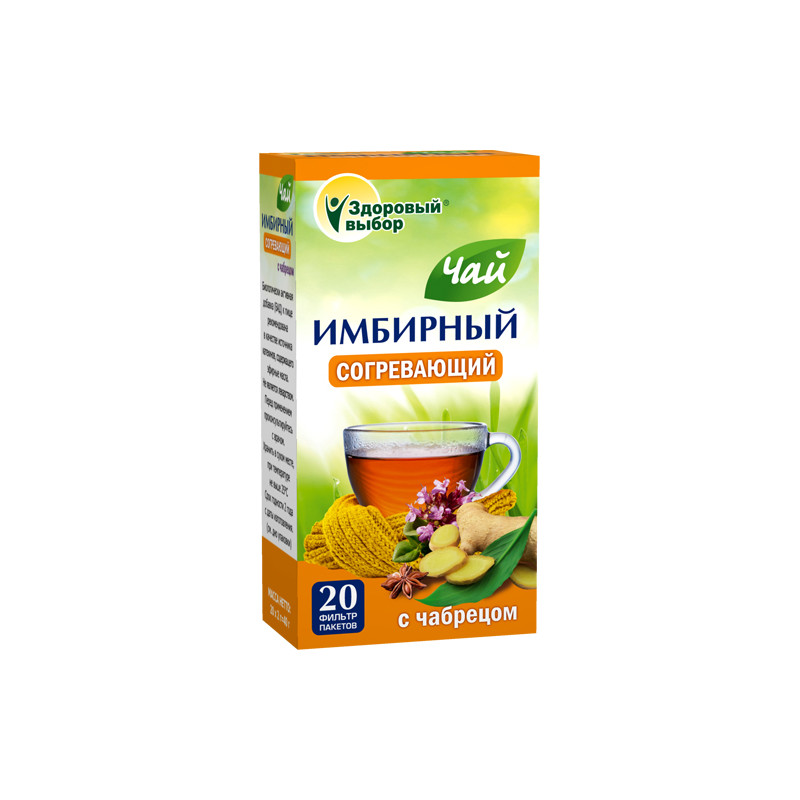  
Ginger tea WITH THYME WARMING 20 tebags
With thyme has a warming and tonic effect; reduces the risk of viral infections; increases the body's resistance to colds;

Delivery policy
INGREDIENTS: black tea, ginger, anise, cardamom, thyme, cinnamon, cloves.
METHOD: 1 filter bag pour 200 ml of boiling water, leave 15 minutes, press down several times with a spoon onto the filter bag in the cup and squeeze it out; take for adults 1 glass of infusion 3 times a day after meals.
CONTRAINDICATIONS: pregnancy, breastfeeding, individual intolerance to the components of dietary supplements.
Produced in Russia
4 other products in the same category: