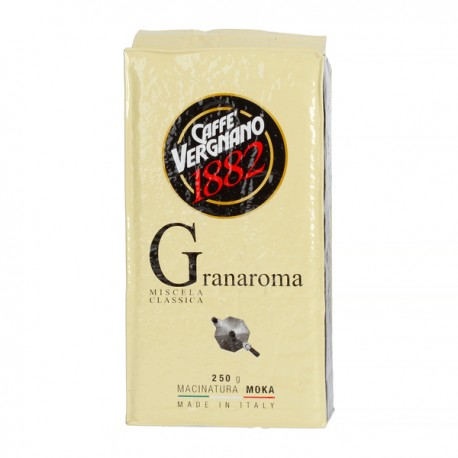  
Ground coffee Caffe Vergnano Gran Aroma 250g
Caffe Vergnano Gran Aroma is Italian dark roast ground coffee. Arabika and Robusta blend with rich and intense flavour. Tastes great as a black coffee, as well as with milk.

Delivery policy
Due to the grind size, recommended for espresso machines and moka. Proper coarseness results in good water flow, desired extraction and finally expected flavour.
Caffè Vergnano has been led by the Vergnano family for four generations, looking towards the future focusing on creativity, innovation and quality. Company with a long, prestigious history, Caffè Vergnano was founded in 1882. It started as a small shop in Chieri, a small town at the foot of the Turin hills, a business set up by the current owners' grandfather of the company, Domenico Vergnano.  
4 other products in the same category: