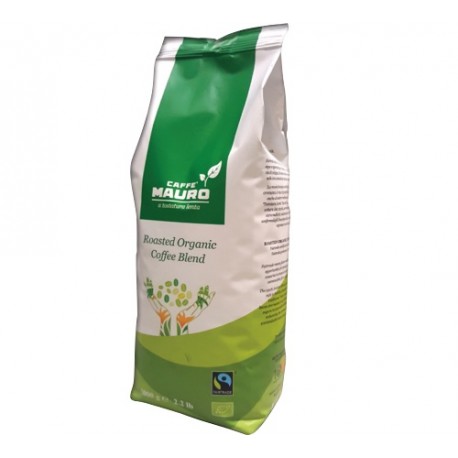  
Mauro Organic Fair Trade coffee beans 1 kg
A subtle blend of Arabica from Central & South America. Certified Organic & Fairtrade. A strong coffee with slight notes of caramel and just a hint of bitterness. Very dark Italian roast.

Delivery policy
 100% Arabica (Central & South America)
    Organic & Fairtrade coffee
    Caramelised notes
    Dark Italian Roast
    1kg coffee beans
The Caffè Mauro company was founded in 1949, in Southern Italy, by Demetrio Mauro . Caffé Mauro is first and foremost an artisanal roasting plant with an ongoing quest to produce the perfect cup of coffee.
Since its creation, the company has cited customer satisfaction as its main objective. To achieve this objective, Caffè Mauro carries out quality control procedures throughout the production process: from the moment the green coffee beans are selected right through to the end of the roasting process.
4 other products in the same category: